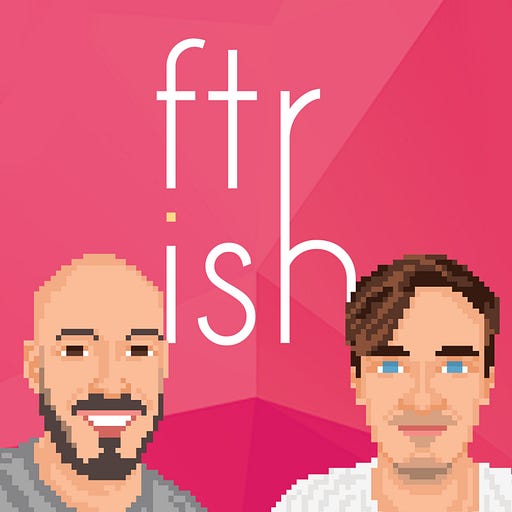 May 29, 2016 • 1HR 5M
e1/ Welcome to Futurish!
Join Gerhard and Pete as they sit down to talk about topics ranging from culture, technology, product design, startups and life in the digital age, whilst they try to maintain some sort of credibility. Drinks will be drunk, long-distance bromance will be maintained and who knows, you might learn something from it.
Welcome to our first episode! This week we talk about how Google is going to war with Facebook Messenger, how it's like being an analog lover in a digital age, how our privacy is affected by companies like Uber and if our generation is really more open to polyamory or if we just like to cheat, and can we ever commit to just one person?